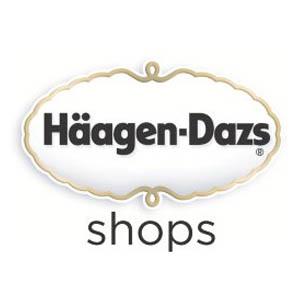 Haagen-Dazs
For more than 50 years, Häagen-Dazs® has been perfecting the art of making ice cream using only the finest ingredients to craft the perfect flavors and creamiest textures. Step into a Häagen-Dazs Shop today to indulge in irresistible creations made with our super premium ice cream and sorbet. Enjoy a full menu of frozen desserts including waffle cones, shakes, Dazzler® sundaes and fruit smoothies or create your own c...
Häagen-Dazs Shops features a classic sweet treat just in time for Spring!
Valid from May 9, 2018 to July 1, 2018
What's better than cookies and a glass of milk? Cookies and a scoop of Häagen-Dazs® ice cream! Back by popular demand, Häagen-Dazs Shops is featuring Ice Cream Cookie Sandwiches— now with two cookie options: The Brownie Cookie and the NEW addition of the classic cinnamon and sugar Snickerdoodle Cookie. This spring, all Häagen-Dazs Shops guests are welcome to customize their own cookie sandwich by choosing a cookie combination, picking their favorite flavor and adding a topping to create the perfect spring-time treat.
---