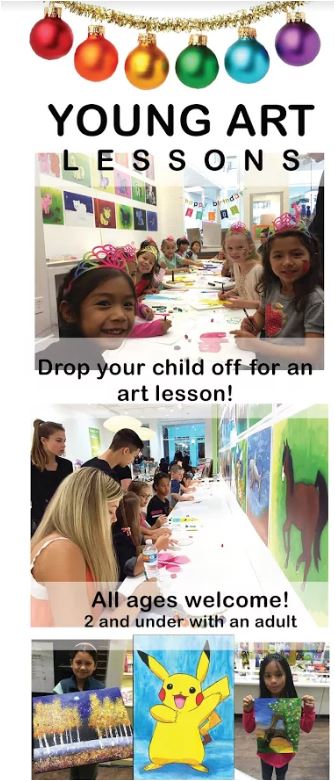 Young Art
Now through November 30, 2016
Expand your skills in sketching, canvas painting, and water
colors with Young Art's advanced art lessons this fall. Classes available for
children and adults!
Classes are scheduled at 3:00pm, 4:00pm, 5:00pm, and 6:00pm.
Classes last 1 hour per week, $90 for 4 weeks and $162 for 8 weeks of classes.