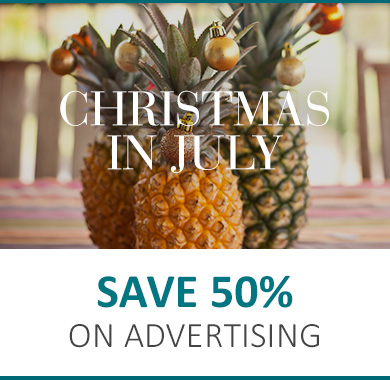 Christmas in July - Media Sale
Now through September 30, 2018
GET 50% OFF ADVERTISING
of Static Backlits
July through October, when you book your 2018 November and December holiday ads*

Call Tish Cabezas today to schedule backlit advertising.
805-495-4628

*The 50% discount is off Rack Rates and valid for media displays July – October, 2018. Space is limited and based on availability.