5th Annual Luggage Trade-In Program
---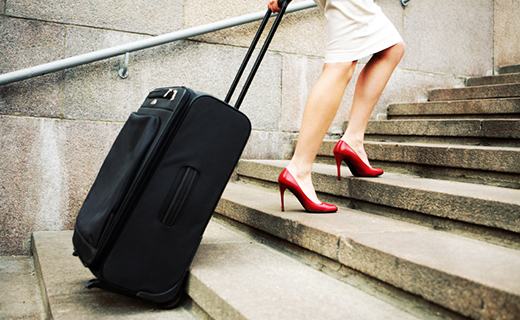 A Case for Giving
Join Peninsula Luggage in their commitment to helping those in need.
Receive a $100 credit for bringing in a Briggs & Riley rolling bag, or a $50 credit for a non-Briggs rolling bag, toward the purchase of a Briggs rolling bag. Gently used luggage will be donated to a local charity dedicated to enhancing the lives of others.
(Rolling business cases and non-rolling bags excluded)
Peninsula Luggage proudly joins with Briggs and Riley in their 5th annual charity trade-in event, "A Case for Giving." Peninsula Luggage is accepting gently used rolling bags from February 1 - 28. Donated bags will be directly benefiting local charity Casa Pacifica: Centers for Children and Families as part of an international cooperative effort.
During a "A Case for Giving," the public is invited to come into Peninsula Luggage with a gently used rolling bag and trade it in for a new Briggs and Riley rolling bag. Briggs and Riley is humbly offering a $100 credit for the donation of a Briggs and Riley wheeled bag and a $50 credit for the donation of a non-Briggs and Riley wheeled bag.
Kids Zone Event - Charming Bead Bash
March 9, 2019 11:00 AM - 12:00 PM | JCPenney
Help us celebrate Barbie's 60th! Kids will get to make a beaded necklace andbracelet, or two bracele...
Girl Scout Cookies
Now through March 10, 2019
It's Girl Scout Cookie ™ Season! Look for the brand new Girl Scout offices on the upper level ...