Kids Zone Event - Charming Bead Bash
---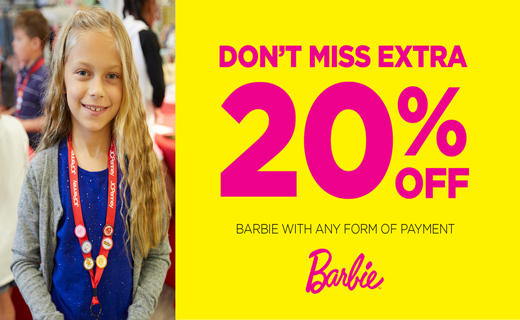 Help us celebrate Barbie's 60th! Kids will get to make a beaded necklace andbracelet, or two bracelets to share with a friend! Come get a Barbie balloon and a 20% off coupon for all Barbie products! In addition, receive a free collectors pin, a lanyard, an ID badge AND all Parents receive an extra special 1 Day shopping coupon.
Girl Scout Cookies
Now through March 10, 2019
It's Girl Scout Cookie ™ Season! Look for the brand new Girl Scout offices on the upper level ...
5th Annual Luggage Trade-In Program
Now through February 28, 2019 | PENINSULA LUGGAGE & GIFTS
A Case for Giving Join Peninsula Luggage in their commitment to helping those in need. Receive a $10...