April 13, 2019 9:00 AM - 3:00 PM
|
East parking lot, former Armstrong Nursery lot
---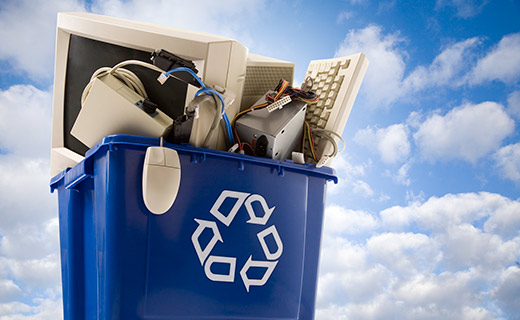 FREE Electric Waste Recycling Event!

E-Waste is any consumerelectronic equipment that has reached its 'end-of-life' or 'end-of-usage,'whether in full function or non-working condition. It includes mostelectronics or electric appliances with a cord or circuit board such as:

Desktop, laptop, server, tablet, computer peripheral (mouseand keyboard), CRT/LCD computer monitor, television set, cellphone andaccessory, small appliances, home entertainment system, stereos,fax/printer/copier, consumer electronics (VCR/VCD/DVD player), rechargeable batteries,and misc.

There will be a $5 charge for disk drivedestruction service, microwave ovens, and A/C units. We DO NOT acceptbatteries, light bulbs, fluorescent lamps, auto liquids, and liquidchemicals.
Matilda Book Drive
Now through March 31, 2019 | The Open Book
Roald Dahl's Matilda is a true underdog's story of a genius girl who uses her wit, intelligence, and...
Easter Bunny Photos
March 28, 2019 through April 20, 2019
The eggs are in the basket and the chocolates are wrapped, now it's time for your bunny snap! Round ...