October 13, 2019 9:00 AM - 3:00 PM
|

East parking lot
---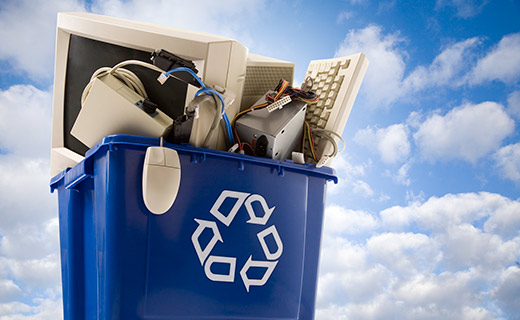 FREE Electric Waste Recycling Event!
Free Pickup Available! Please call 909-464-0880

E-Waste is any consumer electronic equipment that has reached its 'end-of-life' or 'end-of-usage,'whether in full function or non-working condition. It includes most electronics or electric appliances with a cord or circuit board such as:

Desktop, laptop, server, tablet, computer peripheral (mouse and keyboard), CRT/LCD computer monitor, television set, cellphone and accessory, small appliances, home entertainment system, stereos,fax/printer/copier, consumer electronics (VCR/VCD/DVD player), rechargeable batteries,and misc.

There will be a $5 charge for disk drive destruction service, microwave ovens, and A/C units. We DO NOT accept batteries, light bulbs, fluorescent lamps, auto liquids, and liquid chemicals.
School Cents
Now through June 1, 2020
Help a local school earn $250 to $2,500 when you shop at The Oaks and submit your receipts between S...
Story Time
September 20, 2019 through September 26, 2019
Join us for Storytime every 3rd Friday of the Month at 10am in the JCPenney Court. Next Storytime w...