April 16, 2020 through June 4, 2020
|

Upper level of the outdoor shops
---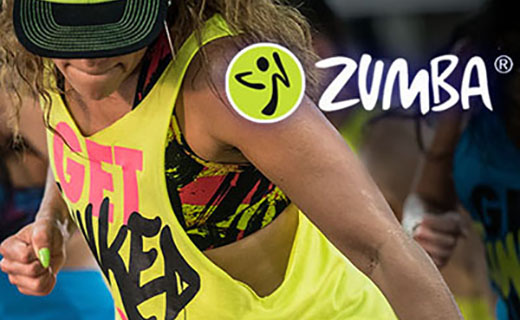 Given current concerns about COVID-19, and with an abundance of caution, we are postponing our upcoming event, Zumba, for the time being. We apologize for this inconvenience, and we look forward to getting together for future events. Please check back for updates when we resume classes.
The Oaks is offering FREE Zumba® classes every Tuesday at 6:30pm with our certified Zumba® instructors, Melissa and Meredith.
LOCATION: Upper level of the outdoor shops
Perfect For: Everybody and every body! Each Zumba® class is designed to bring people together to sweat it on.
How It Works: We take the "work" out of workout, by mixing low-intensity and high-intensity moves for an interval-style, calorie-burning dance fitness party. Once the Latin and World rhythms take over, you'll see why Zumba® Fitness classes are often called exercise in disguise. Super effective? Check. Super fun? Check and check.
Benefits: A total workout, combining all elements of fitness – cardio, muscle conditioning, balance and flexibility, boosted energy and a serious dose of awesome each time you leave class.
Melissa and Zumba® are a perfect match. Being a dance enthusiast, she loves that Zumba® has helped her become super fit and healthy via a crazy fun dance party and that her students don't have to have any dance experience to be movin' and groovin' right along with her! She brings the party to The Oaks with her powerhouse sister, Meredith.
Meredith has been a dancer since she was a kid and has experience in many styles of dance including belly dancing! She often co-teaches with her sister Melissa. They have enjoyed dancing together and tend to have very fun and silly classes. Meredith doesn't care what foot you're on or if you're on the beat as long as you're getting exercise and having fun!
Birth Stories Moms Night Out with Fit4Mom and Birch Family Birth Services
April 3, 2020 7:30 PM - 9:00 PM | Birch Family Birth Services
For all women traversing the wonderland of pregnancy, birth, and motherhood! Are you a mama-to-be an...
Storytime for Babies & Tots
April 7, 2020 11:30 AM - 12:30 PM | Birch Family Birth Services
Come join Birch Family Birth Services Under the Birch Tree for Storytime! " Every Tuesday from 11:30...