Million Meals Challenge - Food Collection
September 26, 2020 9:00 AM - 1:00 PM
---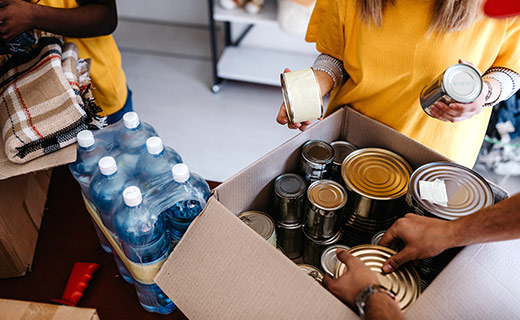 Help us in supporting our local community food banks from coast-to-coast. We're benefitting Food Share of Ventura County to host a collection drive on Saturday, September 26 from 9am to 1pm.
Donating is easy: Just bring non-perishable items to the drop-off location at The Oaks. Stay in your vehicle and volunteers will collect your donation. Drop off Location will be located in the East parking lot.

The most urgently-needed items include canned protein (tuna, chicken, salmon), cereal (preferably non-sugar varieties), beans (dry and canned), rice (in 1lb - 2lb bags or mixes), and peanut butter.

Working with our partner properties throughout the country, we're aiming to help serve a million meals to those in need. We thank you for your generosity.
Thank you to the local Boy Scout troops of Thousand Oaks for assisting with the collection day!
If you're unable to provide food items, we're also accepting monetary donations on Food Share of Ventura County's behalf. Text MALLS to 41444 or Click Here to Donate Today
School Cents Participants
To credit your school, be sure to count the number of items and take a photo showing all of the items donated. USE THIS FORM to credit your school. Earn 100 points per individual item, limit 1,000 items per school. Submit your count and photo by 9/30/20.
For more information about School Cents, please click here.
See all participating properties
Open Stores, Curbside Pickup and Takeout Dining*
Ongoing
In accordance with the local government ordinance, The Oaks retailers can choose to reopen under cur...
Meals to Go
Now through September 30, 2020 | Bazille (Inside Nordstrom)
Prepared by Nordstrom Bazille Chefs Enjoyed by Your Friends and Families Pasta for 2 - $54.00 Her...