Tree of Life - Hospice of the Conejo
Now through December 24, 2022
|

Lower level near Nordstrom
---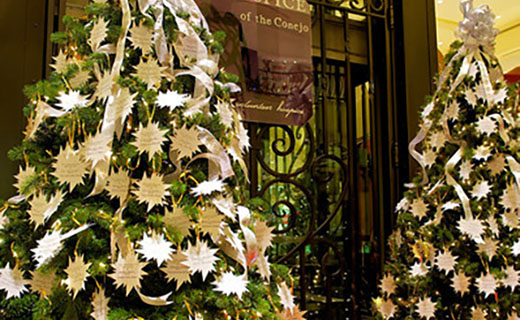 The
Hospice of the Conejo
TREE of LIFE stands as a symbol of love and remembrance during the holiday season.
Dedicate a STAR ornament to honor or remember a loved one. The star ornaments with your loved ones name will hang on the Tree of Life from Thanksgiving till Christmas Eve. (3 – locations available: The Oaks, Los Robles Hospital, and the Gardens of the World).
DEDICATE A STAR AND DONATE TODAY
School Cents
Now through April 30, 2023
The Oaks has contributed $194,300 to local schools in the School Cents program (including the initia...
Festival of Trees - Hospice of the Conejo
Now through December 9, 2022
View this year's contestants below or visit the Oaks Shopping Center (2nd Floor, outdoor shopping ar...