Tree of Life - Hospice of the Conejo
Now through December 24, 2023
|

Lower level near Nordstrom
---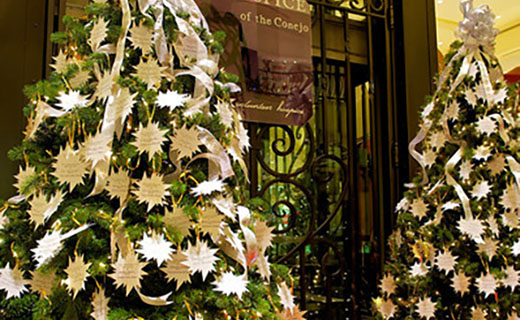 This year is our 45th year of supporting The Hospice of the Conejo TREE of LIFE, which stands as a symbol of love and remembrance during the holiday season.

Dedicate a Star Ornament to honor or remember your loved one. Names of loved ones are written on the Stars and hang on the Tree of Life during the holiday season (Thanksgiving until Christmas Eve). Donations are used to serve those in our community who are terminally ill, as well as their families, and provide comfort and healing support to those who have lost a loved one.
Other Events
School Cents
Now through May 31, 2024
The Oaks has contributed $210,050 to local schools in the School Cents program (including the initia...
Learn more >
Festival of Trees - Hospice of the Conejo
Now through December 8, 2023
View this year's contestants below or visit the Oaks Shopping Center (2nd Floor, next to the Girl Sc...
Learn more >