You're Invited to an Open House!
---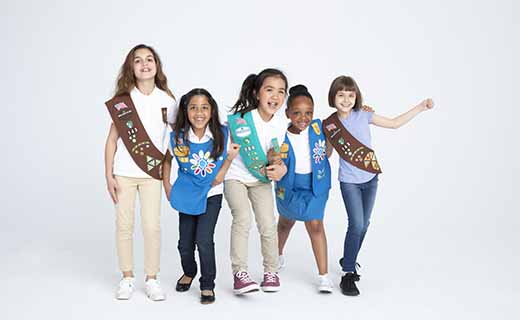 See for yourself what Girl Scouts has to offer.
Come check out Girls Scouts of California's Central Coast!
This story starts with her. Whether she wants to climb a mountain or build a robot, Girl Scouts will take her where she wants to go. Begin the adventure of a lifetime at our FREE open house on June 26 from 11am - 5pm at the Girl Scout store!
All girls that attend will be entered into a raffle to win fun goodies, Girl Scout swag, and a free Girl Scout membership! We already know what she's capable of, let her see it for herself!
Parents & Caregivers, you're invited, too.
Get more information and RSVP at info@girlscoutsccc.org
or call Customer Care at 800-822-2427.
© 2021 Girl Scouts of the USA. All Rights Reserved.


Download Flyer
Scouting for Food - Virtual Food Drive
Now through June 30, 2021
Help us in supporting our local community food bank. We're benefitting Manna of Conejo Valley The O...
So Cal Etsy Artisan Market
June 19, 2021
Enjoy various craft and artisan vendors at The Oaks on Saturday, June 19th from 10am to 9pm in the o...