Now through May 23, 2022
|

East Parking Area (former Armstrong Nursery)
---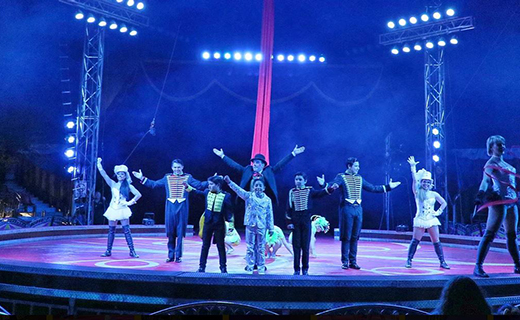 Three generations, more than 65 years of circus family manifest themselves in each of their shows. The traditional clowns do their thing with laughter and interactive skits with the audience present.
Acrobatic acts where the triple and double somersault keep the audience tied to their seats. The action continues with The Globe of Death, where three brave motorcyclists travel over 70 miles per hour in an act that will put your nerves on edge. Beautiful acrobats will delight the public of all ages, with acts of juggling and fine physical and mental coordination.
BUY TICKETS
Download Flyer
School Cents
Now through May 31, 2022
The Oaks has contributed $178,550 to local schools in the School Cents program (including the initia...
Blood Drive
May 31, 2022 2:00 PM - 6:00 PM
Sponsored by The Oaks and Los Robles Hospital Advance Appointments are encouraged to help maintain ...