Back to School with Fit4Mom
August 18, 2022 9:00 AM - 11:00 AM
|

Center Court
---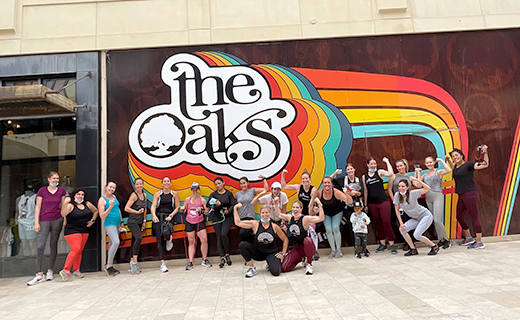 Just ahead of sending the kids back to school, join us for a special event with Fit4Mom on August 18th!
Enjoy our special guest, Casita Senorita, will entertain the kids after a fun exercise class with the mommas.
Entertainment!
Giveaways!
RSVP TODAY
School Cents
September 1, 2022 through April 30, 2023
The Oaks has contributed $194,300 to local schools in the School Cents program (including the initia...
Cirque Italia Presents Paranormal Cirque!
August 18, 2022 through August 21, 2022
Slow down so you can take it all in…but if you scare easily, you might want to run….as...