Toy Drive
Now through December 22, 2023
|

Drop Off bins located in 3 locations
---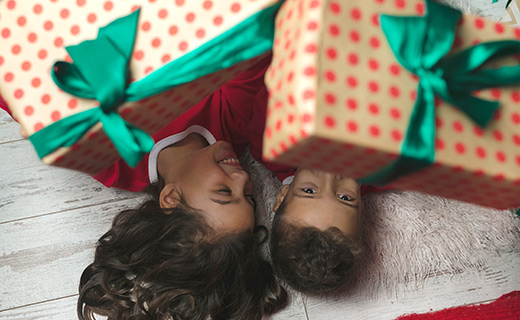 Drop off new, unwrapped gifts at the Oaks.
Drop Off Locations:
1. Lower Level near Nordstrom Court
2. Upper Level near Cheesecake Factory
3. Lower Level near the Santa Photo area in the JCPenney Court.
If you would like to donate, here's a few ideas but you are not limited to just these items:
Lego sets
Dolls of all ethnicities
Games
Sports Equipment
Small Scooters
Art Supplies
Stuffed Animals
For the Teens: Gift cards or small gifts from Starbucks, Cheesecake Factory, See's Candy, Bath & Body Works, AMC Theatres, Forever 21, or the food court!
All toys will benefit James Storehouse
James Storehouse is a 501(c)(3) community based non-profit established in 2012. We are located in Newbury Park, CA and we partner with local public and private child welfare agencies. From cribs to college, James Storehouse supports children in foster care, youth aging-out of foster care, children who have been commercially sexually exploited, children "at-risk" of removal, and all their caregiving families. We have received commendations from Los Angeles County and Ventura County recognizing our service to the child-welfare community.
SCHOOL CENTS PARTICIPANTS:
To earn points for a school participating in School Cents, Click Here to upload a photo of your donated items to earn 1,000 points each ($10 min. value, points awarded for up to 250 gifts per school).
Other Events
School Cents
Now through May 31, 2024
The Oaks has contributed $210,050 to local schools in the School Cents program (including the initia...
Learn more >
Festival of Trees - Hospice of the Conejo
Now through December 8, 2023
View this year's contestants below or visit the Oaks Shopping Center (2nd Floor, next to the Girl Sc...
Learn more >