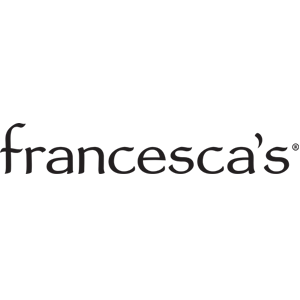 francesca's
Francesca's has everything to offer including unique and trendy women's clothing, accessories, gifts and more all inspired by worldly travels and experiences.
franREWARDS program
Valid from July 16, 2018 to July 31, 2018
Shopping at francesca's just got more rewarding. We're so excited to announce the launch of our franREWARDS program on 7/16/18. Perks include: o Free gifts o Early access to special events o Exclusive shopping weekends o In-boutique VIP events Plus, from 7/16-7/31, we're offering our guests an additional 10% off their next boutique purchase, plus a free gift while supplies last!
---